TWRP recovery 3.2.3-0 20180815-2003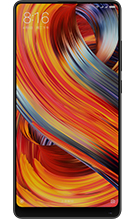 Based on TWRP recovery 3.2.3-0 from TWRP Team. (thanks for recovery sources!)
RECOVERY for MIUI/LineageOS/OmniRom/Resurrection Remix/AOSP
works with Android 7.x / Nougat & Android 8.x / Oreo based ROMs:
IMPORTANT:
delete your old .trwp config-file (located in TWRP folder) and setup device in TWRP again.
This fixes display brightness and partition naming issues
Known issues:
no-verity-opt-encrypt-1.6.zip has to be downloaded & flashed when using original MIUI Android 8 / Oreo ROMs directly from XIAOMI -> http://en.miui.com/download-334.html
Get it here:
If not flashed right after TWRP or ROM install your TWRP recovery gets overwritten with the MIUI stock recovery!
Not needed for xiaomi.eu based ROMs.
Änderungsprotokoll:
based on fresh MIX 2 OmniRom base files and new msm8998 common sources – speed seems to be upgraded a little
TWRP 3.2.3-0 based – build on Nextgen-Networks build environment back to kernel 4.4.78
Build completely live from latest build tree files – prebuild kernel fragments not needed anymore *yay*
introduced "FrankenTab" – mixed fstab v1 & v2 layout to achive de-/encryption and also keep as much partitions available as possible
speed up read/write settings again (80-110 MB/s) and stay compatible with OmniRom power/storage/kernel settings
en-/decryption support for all recent Android builds (stable & weekly)
additional partitions backup & restoreable (17 overall)
more languages
display brightness fixed – it's bright again!Backup
USB connection working again (MTP & ADB)
support for NTFS storag
support for Ext4 storage
support for F2FS storage
support for EXFAT storage
changelog for TWRP base: https://twrp.me/site/update/2018/08/06/twrp-3.2.3-0-released.html
Lizenz: GNU/GPL
Published:
18. August 2018